Track tested. Professional Approved.
Join the #LeagueofPerformance with the Audi Sport Line-Up
It takes a lot for a car to become an Audi Sport model. Each model is subjected to vigorous testing, requires outstanding performance and must surpass all expectations. Audi Canada applies the same methodology to Audi Sport dealers to ensure an exhilarating experience, both inside and outside the car. Audi Winnipeg is proud to be an authorized Audi Sport Dealer.
Audi S4

The S4 sets a new standard for the sport sedan class. Legendary quattro all-wheel drive and a turbocharged V6 engine hide underneath beautifully sculpted body lines. The S4 is the performance sedan that's ahead of the pack.
Audi S5

The powerful, flowing silhouette and strong shoulder line of the S5 Sportback leave you in no doubt this is a performance machine. Worthy of an S badge, the newly developed turbocharged V6 engine pushes out 354 hp and rockets the S5 Sportback to 100 km/h in just 4.8 seconds. With performance this strong, this head turner causes sore necks in more ways than one.
Audi R8 Spyder

The new R8 Spyder V10 combines impressive performance, sporty elegance and the thrill of open-air driving. With 540 hp, this 5.2 V10 FSI engine performs. With the top down, prepare to rocket from 0 to 100 km/h in just 3.6 seconds, listening to the glorious noise from the mid-mounted, naturally aspirated engine. With 7-speed S-tronic and a top speed of 318 km/h, it is a sound track you'll want to play on repeat.
Audi TT RS

Rise and drive. The all-new Audi TT RS is built for demanding drivers who appreciate challenging roads. Floor the throttle and feel this 400 HP coupe explode from 0-100 km/h in a scant 3.7 seconds. Driving will never be the same again.
Audi RS3

Fast as lightning and just as striking, the RS 3 has redefined what it means to be a sedan. Delivering race-car performance from its 5-cylinder engine, the only thing faster will be your heartbeat.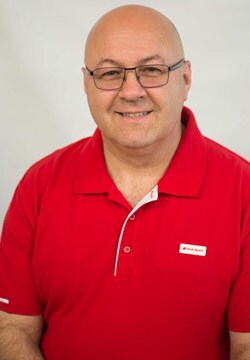 Jeff Harochaw
Audi Sport Specialist
Email Jeff Harochaw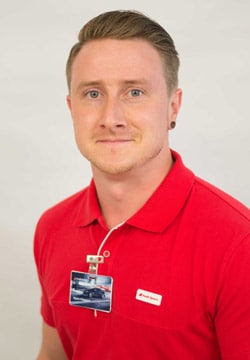 Ryan Haggan
Audi Sport Service Specialist
Email Ryan Haggan