#1 Team Audi - two years in a row 2020 | 2021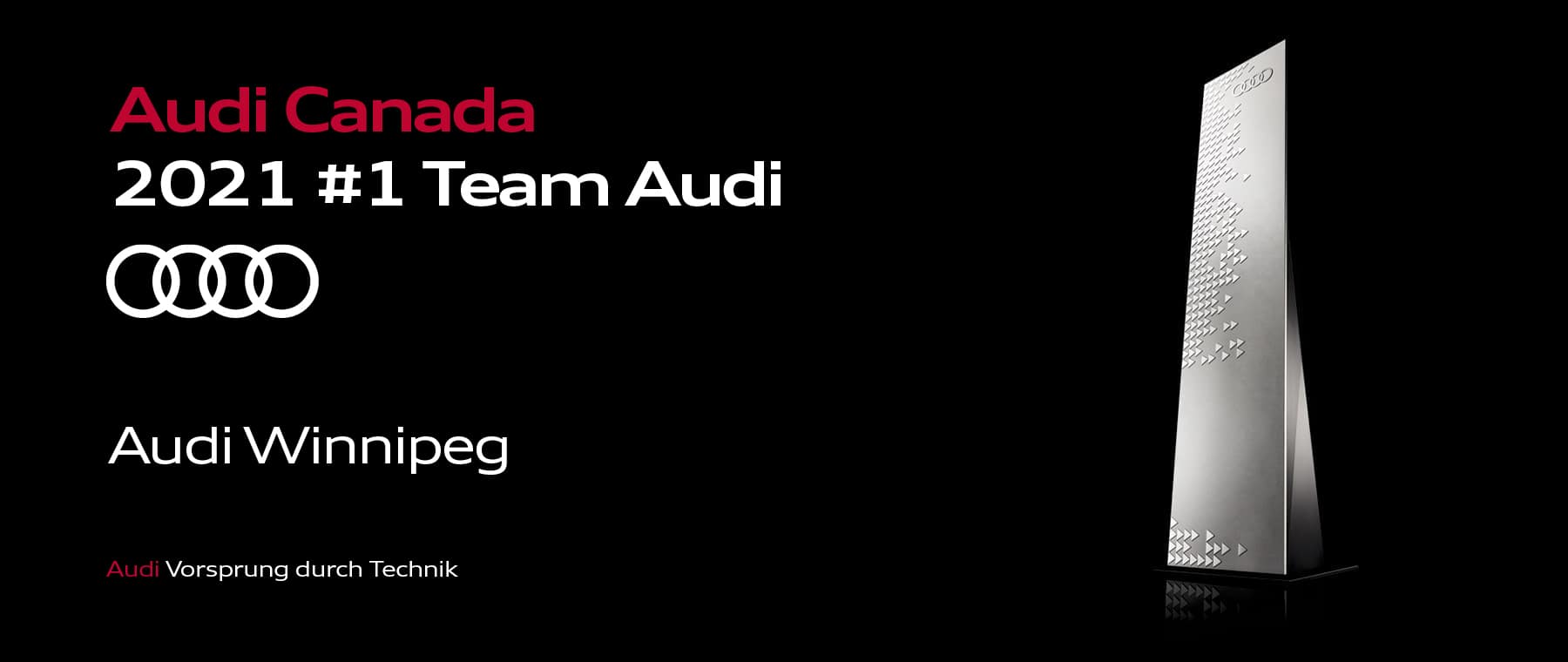 #1 Team Audi - Program Overview
The #1 Team Audi acknowledges the best performers in our Dealer network. All Audi Dealers are measured against criteria related to Customer Experience, New Car Sales, Used Car Sales, and Service and Parts.­ The goal of the #1 Team Audi is to focus on a performance oriented culture to delight our customers and create Audi fans for life. Each year the Top 9 Audi Dealers with the best results are recognized as part of the #1 Team Audi.
Audi Winnipeg was one of the top 9 dealers that received the award last year. We are deeply honored to be one of the nine Audi dealerships in Canada that has been acknowledged as #1 team Audi, formerly known as Audi Canada President's Club.
We would like to thank all of our customers for their support and the dedication of our team. Audi Winnipeg will continue to strive to provide our customer with the best experience.